A Theory, Process and Demonstration of Christ-Centered Inner Freedom.
The Teaching Manual and Video Presentations are designed to help you help others with tried and true processes. This methodology is an integration of Christian principles, Biblical truths, Inner-Healing of the soul and Narrative Therapy.
The Teaching Manual
The Teaching Manual is the fruit of 20 years of coming to know Jesus personally and learning about His healing power. It provides 195 pages of theory and processes including scripts, prayers and helpful teachings for your clients.
To download the Teaching Manual click here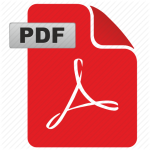 .
Training Videos
The Training Videos on this page provide 5 hours of seminar training to complement the Training Manual. The materials are designed to help you learn how to counsel Christ-Centered Inner-Healing to others.
To view any of the presentations available, click on the appropriate part listed below and the video will display in the player at the bottom of the page. Click the 'Play' button at the centre of the video player to begin playback. Once the video begins, move your mouse over the player to bring up controls to pause, rewind and jump forward.  You can also change the volume or make the player zoom to fill the whole screen using the icon at the extreme bottom right of the player.
Grace without Truth is license. It is a directionless freedom to do whatever one wants without discipline, order or responsibility. Grace needs Truth.